Ivory Coast looks to India for increasing rice production
Cote dÍvoire (Ivory Coast) has firmed up plans to become a rice surplus country in the next few years to overcome a perennial shortfall in domestic supplies and production. It has reached out to India to help it in achieving the production and milling target.
The country has sought India's participation and investments as part of its national rice strategy, which was launched recently.
'We are looking at investments from India to promote rice production and milling capacities. Indian investors can establish joint ventures for the purpose. India can use Côte dÍvoire as a base to cater to African countries instead of exporting rice from India,' a top official of the country's rice regulator said.
Milling target
'We have set a target to mill 5 million tonnes of paddy and we are setting up 50 mills (with a capacity of 25,000 tonnes each) in different parts of the country. India's Exim Bank is already helping us in expanding the milling capacities,' Aboubakary Traore, Director of Valorisation Support of ADERIZ (Rice Development Agency of Cote dI'voire, said.
Speaking to a team of Indian journalists on the sidelines of SARA (International Exhibition of Agriculture and Animal Resources), he said the country required 1.9 million tonnes of rice for a population of 29 million people, with a per capita consumption of about 84 kg.
'We are producing 1.2 million tonnes, while meeting the remaining gap by importing from countries such as India, China, Thailand and Vietnam,' he said.
The bulk (about 50 per cent) of the imports come from India. Of a total of six lakh tonnes of rice imported in the first half of 2023, India's imports contributed 3.75 lakh tonnes.
Now that India has curbed rice exports – the latter banned white rice and imposed 20 per cent duty on parboiled rice-, the country is looking at plugging the gap by tapping the other rice exporting countries.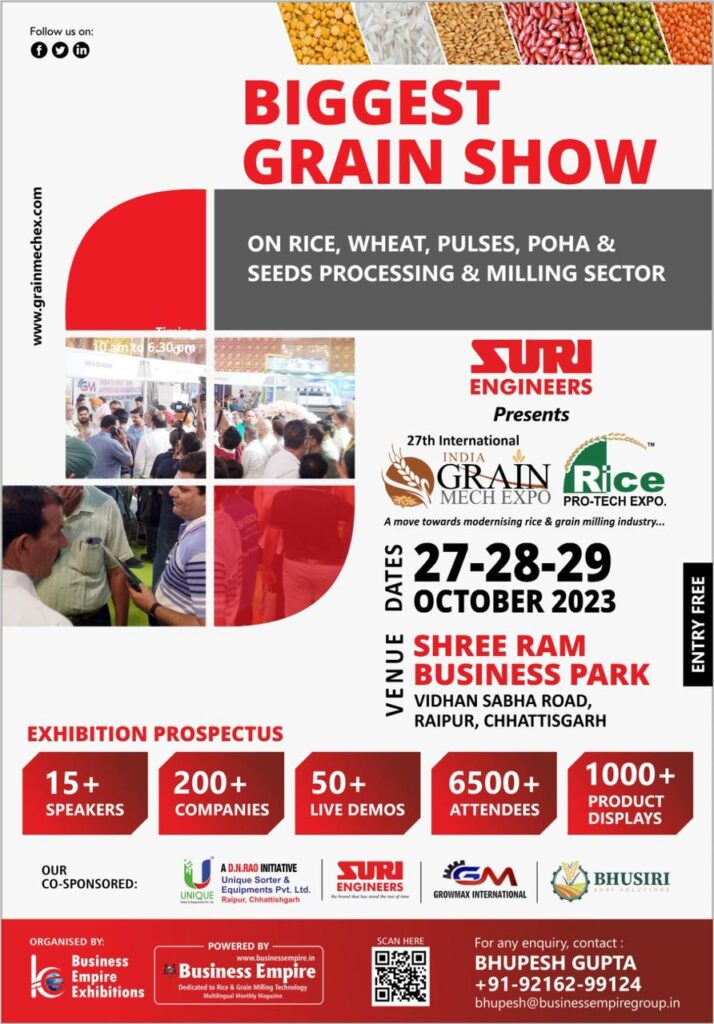 Prices up post-Indian curbs
The Indian curbs have pushed up prices in the retail market. 'Prices went up to 800 francs (local currency), up by about 250 francs,' he said. Globally, rice prices increased by $100 a tonne after India's curbs to meet its food security and cool rising foodgrain prices.
With the country falling short of its rice requirements, the West African country created ADERIZ five years ago to promote cultivation and plan for all associated activities (seed development and post-harvest crop management etc).
Though a predominantly agro-economy with over two-thirds of people engaged in agricultural activities, the country's focus is on cocoa and rubber. In order to become self-sufficient in rice and emerge as a net exporter of the commodity, the government introduced a National Strategy for the Development of the Rice Sector (SNDR) in 2012 and ADERIZ in 2018 to expand the rice production areas across the country.
This article has been republished from The Hindu Business Line