ASIA RICE-Indian rates slip as buyers seek clarity on export curbs
By Anushree Ashish Mukherjee
Oct 12 (Reuters) – Prices of parboiled rice exported from India extended their decline this week as buyers postponed their purchases amid uncertainty over an export duty that is due to expire this weekend.
Top exporter India's 5% broken-parboiled variety RI-INBKN5-P1 was quoted at $515 to $525 per metric ton, down from last week's $520 to $530 range.
"Buyers are in a wait-and-watch mode. They want to see if the government allows duty-free exports after Oct. 15 or extends the duty beyond that date," said a Mumbai-based dealer with a global trade house.
In August, India imposed a 20% export duty on parboiled rice that would be effective until Oct. 15, potentially reducing its shipments and pushing global rice prices.
India intends to extend the 20% export duty on parboiled rice until March 2024, an Indian government official informed Reuters on Wednesday.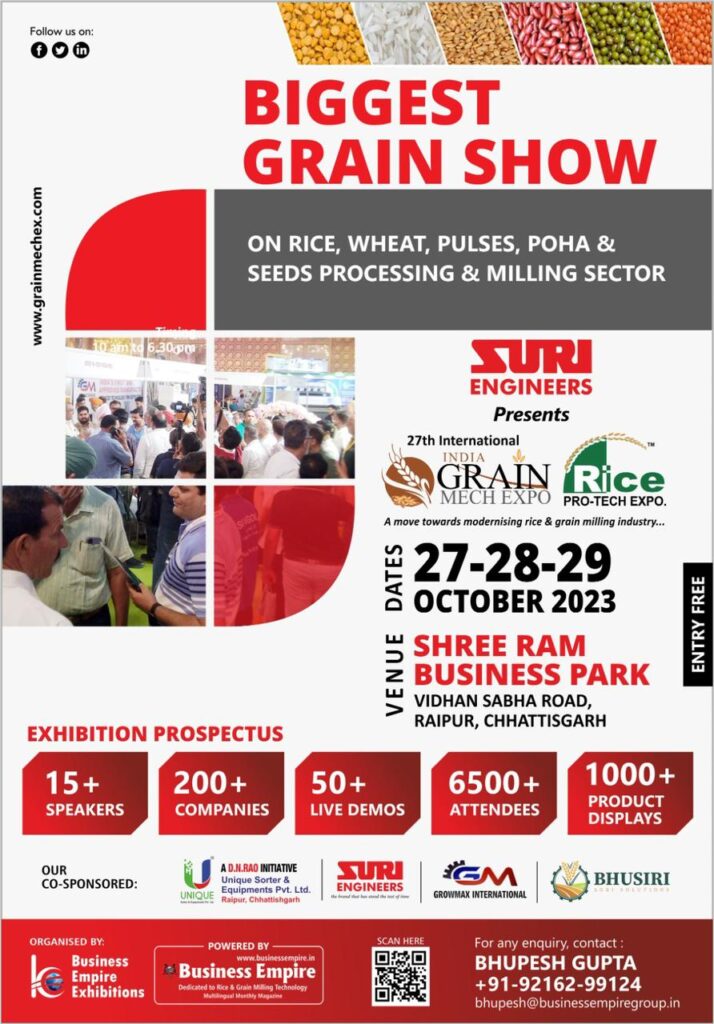 Thailand's 5% broken rice prices RI-THBKN5-P1 rose to $580-$600 per metric ton from last week's $585.
Prices climbed due to higher domestic prices and baht appreciation, a Bangkok-based trader said, adding "supply has all been harvested while demand was coming in from Africa and Asia."
Vietnam's 5% broken rice RI-VNBKN5-P1 was offered at $615-$625 per metric ton on Thursday, up from $610-$620 a week ago.
"Prices have firmed after Indonesia said it will make more purchases this year, while supplies from the summer-autumn harvest have been shrinking," a Ho Chi Minh City-based trader said.
In the first nine months of this year, Vietnam's rice exports rose by 19.5% to 6.4 million metric tons, compared with the same period last year.
Traders said Gaza tensions could keep prices at high levels.
Meanwhile, domestic rice prices in Bangladesh remain high and the country still doesn't require to import rice, offering some relief while the global market is being volatile.
This article has been republished from The Nasdaq