Export duty on parboiled rice extended till March 31 next year
The Government of India on October 13 extended the 20 percent export duty on parboiled rice till March 31, 2024.
Moneycontrol had reported last week that the Centre is likely to extend the export duty on parboiled rice till the end of the financial year 2023-2024.
"The duty was put in place to dissuade exporters from exporting huge amounts of the commodity as prices increased. Any decision to roll it back was to be based on the size of the upcoming harvest. These export curbs have helped keep prices in check. If any leeway is given now, prices may rise," Moneycontrol had quoted a government official as saying.
The extension would limit exports and allow the government to procure as much rice as possible and provide it at a low cost, a New-Delhi-based dealer with a global trade house told news agency Reuters.
After banning the export of broken rice in September 2022 and halting non-basmati white rice exports in July, the Centre had imposed a 20 percent duty on parboiled rice on August 25, effective till October 15, 2023.
The annual consumption of parboiled rice in India is a mere 2 million tonnes and it is not part of the Public Distribution System (PDS). India exported 7.4 million tons of parboiled rice in 2022.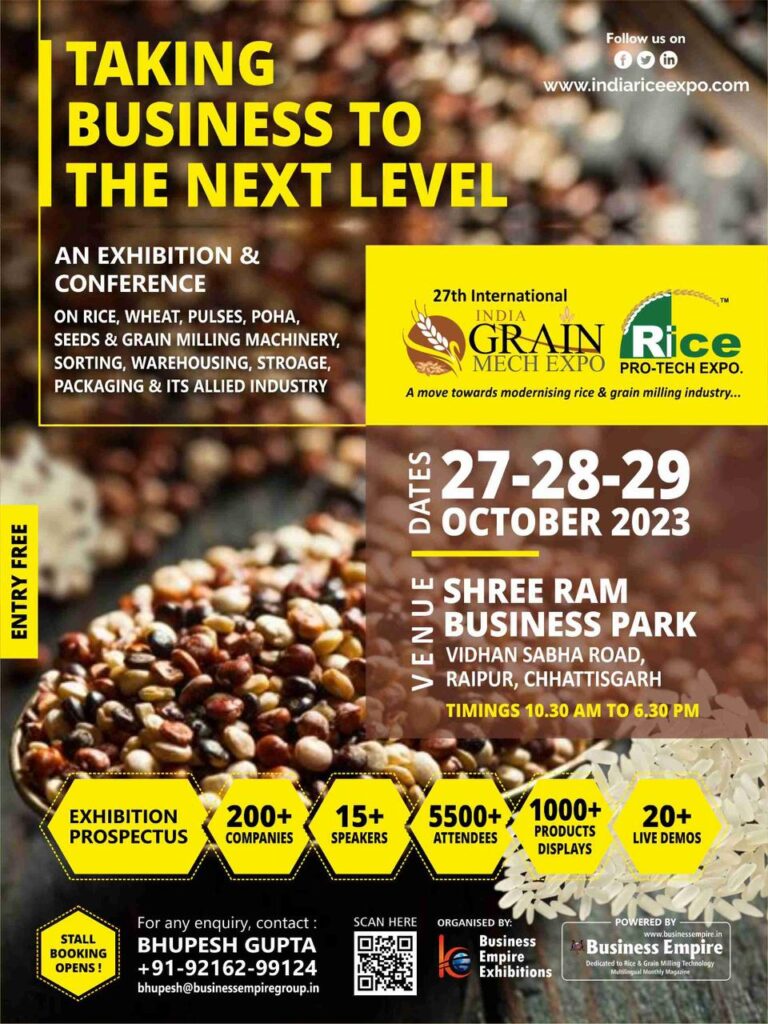 Explaining the rationale behind the levy, Anand Chandra, co-founder of Arya.ag, which operates more than 3,000 storage warehouses for wheat and rice across the country, said, "India has imposed a duty on parboiled rice despite limited demand as it hopes to use this as a substitute for other cereals whose prices are rising. It may even be used in PDS if stocks fall low."
Over the past year, amid persistently high inflation, which rose to 7.8 percent in July this year, India has taken several steps to keep retail prices of rice in check.
However, despite the export restrictions, rice prices remain almost 13 percent higher than a year ago on the local market, government data suggests.
Overseas buyers had not made purchases in recent days in anticipation of the government allowing duty-free exports again after October 15, BV Krishna Rao, president of the Rice Exporters Association (REA) told Reuters.
Even after paying the 20 percent duty, Indian parboiled rice is cheaper than supplies from Thailand, he added.
This article has been republished from The Money Control