No health warnings on iron fortified rice: SC directs govt to respond in 4 weeks
By Shagun

The Supreme Court on October 14, 2023, directed the Centre to respond to concerns regarding the government's iron fortified rice programme and its indiscriminate distribution to even those suffering from thalassemia and sickle cell disease.

Food Safety and Standards Authority of India's statutory regulations has warned patients with thalassemia and sickle cell anaemia against consuming iron-fortified food or about using it only under strict medical supervision.

Patients of haemoglobinopathies (a group of blood disorders that affect red blood cells) like thalassemia and sickle cell disease are contraindicated to eat iron, according to clause 7 (4) of the Food Safety and Standards (Fortification of Foods) Regulation, 2018 and also based on global scientific evidence.

Consuming iron could lead to adverse outcomes like organ failure for people with such conditions.

This means that giving iron-fortified rice indiscriminately, without any screening for such patients, is a non-compliance of the government with their own warnings.

A bench of justices SK Kaul and Sudhanshu Dhulia asked the government to apprise it in four weeks about the steps taken to comply with a provision of the regulations that labels on bags containing fortified rice should carry an advisory that it is harmful for people suffering from thalassemia and sickle cell anaemia.

The 2018 regulations provided that every package of food fortified with iron shall carry a statement, "People with thalassemia may take under medical supervision and persons with Sickle Cell Anaemia are advised not to consume iron fortified food-products".

The directions were given in response to a public interest litigation filed by Rajesh Krishnan and others, challenging the government's iron fortified rice programme.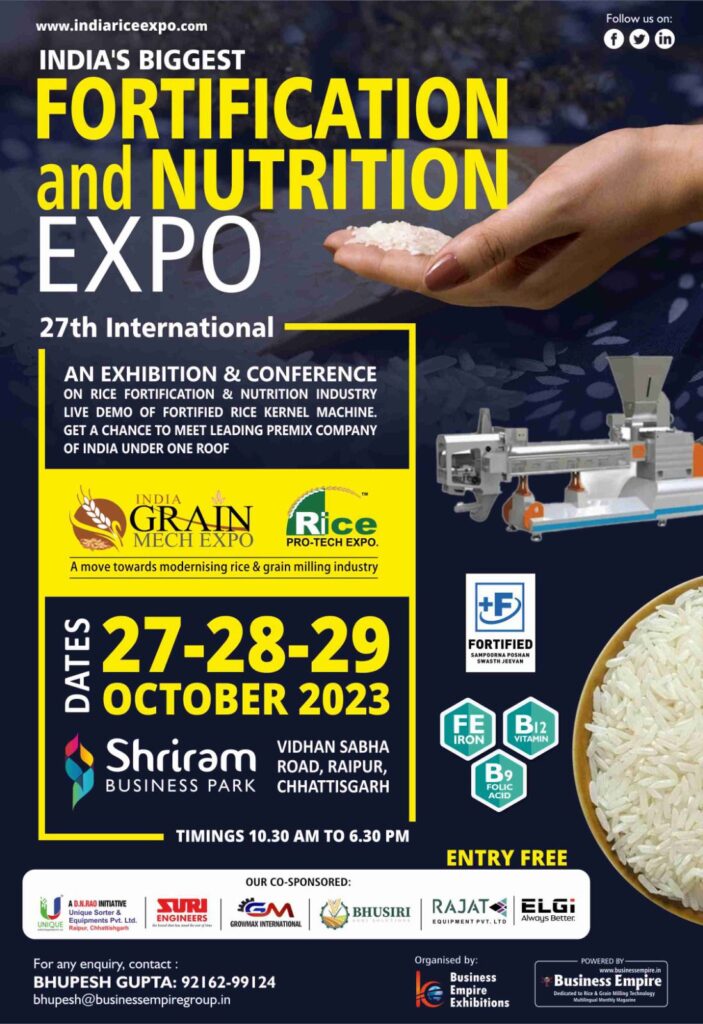 A fact-finding visit by Alliance for Sustainable and Holistic Agriculture and Right To Food Campaign in the two states of Chhattisgarh and Jharkhand revealed that the labelling requirements and the operational guidelines were not being followed; importantly, in food schemes where the food distribution is unpackaged or even cooked, there were no written or verbal warnings.

Food fortification refers to the addition of chemical / synthetic vitamins and minerals (like iron, folic acid, iodine, zinc, vitamins B12, A, D) that are not available naturally in particular foods and is used as a strategy to address malnutrition in India.

The government approved fortification of the key staple rice in August 2022 in all government food schemes and entitlements under the National Food Security Act 2013.

Since then, it has been supplying iron-fortified rice as a pilot programme in 15 states, including Andhra Pradesh, Chhattisgarh, Jharkhand, Gujarat, Maharashtra, Tamil Nadu and Uttar Pradesh in public safety net programs like public distribution system, mid-day meals, and anganwadis, reaching millions of Indians.

"Iron rice was being distributed indiscriminately without any screenings or medical supervision and patients of haemoglobinopathies had no idea that the rice was harmful to them. The state governments had not been given any instructions by the Centre about this warning either. Given that the rice was being distributed in either loose form or cooked form in some schemes like the mid-day meals, there were no written or verbal warnings provided which were only poorly visible on gunny bags. Moreover, no alternative iron-free rice was being provided to such patients," the fact finding visit had noted. 

It also found that rice fortification is becoming mandatory / inescapable since rice supplies in all these schemes are likely to offer only fortified rice.

"The beneficiaries of state food schemes eating synthetic iron fortified rice are mostly poor citizens who rely on state-subsidised food and for whom iron fortified rice has become mandatory since they cannot afford to buy other (non-fortified) rice in the open market," it said.

The petition in the Supreme Court has demanded that non-fortified rice is provided for patients with such contraindications.
This article has been republished from The Down to Earth