Basmati prices set to gain on US-Iran prisoners deal, Pakistan MEP.
Basmati rice prices are set to rise further with the US unfreezing $6 billion of Iranian oil money held by South Korea over the past five years and Pakistan planning to raise its minimum export prices.
These developments will help to fetch higher prices for the fragrant rice. They will also help the government counter a campaign by a section of shippers against the Centre's August 26 decision to fix a minimum export price (MEP) of $1,200 a tonne for the long-grain rice shipments.
On Monday, Iran released five US prisoners after the payment reached Qatar from Switzerland after South Korea converted its currency — won — into euro. The Gulf nation is one of the key elements in a prisoners swap deal involving the US, Iran and South Korea.
Rupee-rial account
Seoul had been holding this money due to Iran for the oil the latter supplied in 2018 as the US imposed sanctions against Iranian oil in 2019 in view of Teheran's nuclear programme.
Washington is expected to release five Iranian prisoners, though two of them are expected to stay in the US. The use of the money will be restricted only for humanitarian goods such as food and medicine.
'Indian basmati and tea, besides pharmaceutical drugs will clearly gain in view of the US-Iran prisoners swap deal. Exports of these commodities got affected after the sanctions,' said a trade analyst.
India's basmati and tea shipments were affected after Iran ran out funds in the rupee-rial account after New Delhi stopped buying crude oil from Tehran. The account was mainly used by Iran to buy its food needs from India.
Humanitarian needs
During 2018-19 and 2019-20, Iran bought 1.48 million tonnes (mt) and 1.31 mt of basmati rice from India before its purchases dropped to 0.74 mt in 2020-21. Over the last two fiscal years, Tehran has been buying nearly 1 mt.
In the first quarter of the current fiscal, Iran has bought 2.25 lakh tonnes of the fragrant rice. Data from the Agricultural and Processed Food Products Export Development Authority show that basmati exports during April-July this fiscal year were 1.61 mt valued at $1.77 billion compared with 1.51 mt valued at $1.57 billion a year ago.
'Since Iran can only buy humanitarian needs from the $6 billion, it will look to procure basmati rice from India. This will lead to demand and, in turn, a rise in its price,' a trader said.
REAP's helping hand
In a related development that could boost basmati prices, the Rice Exporters Association of Pakistan (REAP) has fixed $1,103 a tonne as MEP for its Super Basmati rice grown in the 2022 season.
REAP chairman Chela Ram Kewlani told media in Karachi that the MEP is being fixed after a year's gap and it will now be fixed as per previous practice to ensure fair rice exports. 'Prices of Indian basmati rice should be higher than Pakistani varieties. That way, REAP fixing MEP will help India in a big way,' said the analyst.
A section of exporters have been raising a hue and cry over the MEP for basmati, saying it will affect demand. 'But these two developments will ensure that demand will be intact and growers will benefit,' said the trade source.
'No ability to take advantage'
REAP's Kelwani told the media that Pakistan would gain on rice export curbs imposed by India but the trader said Islamabad 'does not have the ability to snatch India's market share'.
'When India faced the issue of presence of tricyclazole pesticide residue in 2019-20, Pakistan could export only 0.89 mt of basmati at an average price of $904 per tonne,' said the trader.
Pakistan exporters face problems of financial crisis in their country compounded by high interest rates and shipping woes, the analyst said.
Meanwhile, in further developments that could impact the global rice market, Malaysia had decided to allow food business operators to buy wholesale imported white rice at 160 ringgits (Rs2,850) per 50 kg.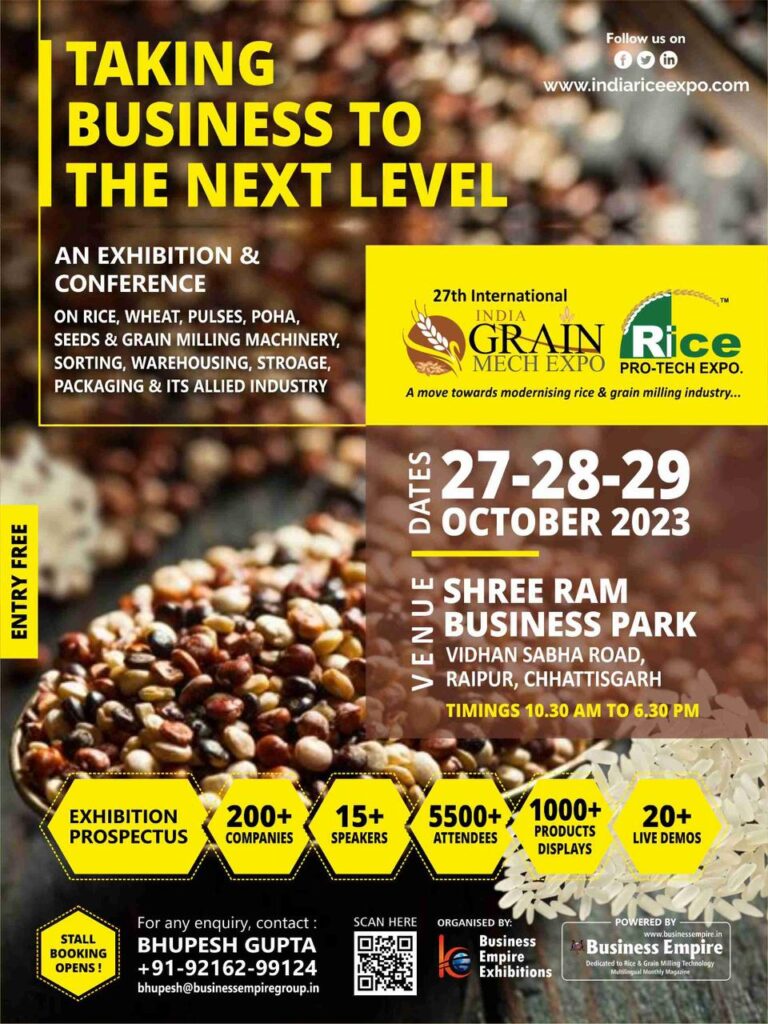 Thai to skip Oct crop
Media reports said Thailand has asked its paddy farmers to skip the second crop cycle after the harvest of the main crop cycle in October. This is due to the lack of ample water in its storage due to the impact of El Nino.
The second crop cycle, which is high-yielding, makes up 25 per cent of Thailand's total rice production. The US Department of Agriculture has projected Thailand's rice production to drop to 19 mt during 2023-24 from 20.91 mt in 2022-23.
Rice prices in the global market have soared to a 15-year high this year after India curbed exports by first banning shipments of white rice and then imposing a 20 per cent export duty on parboiled rice. These measures, besides the MEP on basmati, are to ensure ample domestic supplies and cool rising foodgrain prices.
This article has been republished from The Hindu Business Line