Singapore may get more rice from India
By Puja Das
India may allow exports of another 50,000 tonnes of non-basmati white rice to Singapore under humanitarian operations, making an exception for one of its key diplomatic partners, two government officials said.
India recently permitted limited exports of the rice variety, which is currently under the prohibited category, to the UAE and last month to Bhutan, Mauritius and Singapore. These countries appealed to New Delhi to resume rice exports following India's decision to suspend non-basmati shipments on 20 July to keep prices in check.
In August, Singapore requested around 110,000 tonnes of non-basmati white rice, following which India allowed exports of 50,000 tonnes. The UN World Food Programme also sought 200,000 tonnes of Indian rice for its humanitarian operations amid what it called "catastrophic levels" of global food insecurity, triggered by the pandemic and the Ukraine war. Bangladesh is also in talks with India for supplies of some agricultural commodities, including rice. "The second tranche of rice may also be exported through the National Cooperative Exports Ltd," one of the officials said.
India up to 17 August in the current financial year had exported 1.97 million tonnes of non-basmati white rice compared to 1.89 mt during the corresponding period last year. Total rice exports, barring broken rice, export of which is prohibited, were 7.33 mt compared to 6.37 mt in the same period.
In view of low pipeline stocks and high exports, rice prices were rising. However, in the coming year, Kharif rice production is expected to be bumper due to a 10.8% increase year-on-year in paddy area to 41.2 million hectares. This may improve domestic availability from October when rice harvesting starts. "Therefore, the government had decided to keep this trade measure in place until September or the arrival of the next rice crop, whichever is earlier," another official said. "The government noted that any extension of such measure beyond this period would adversely impact the interests of farmers."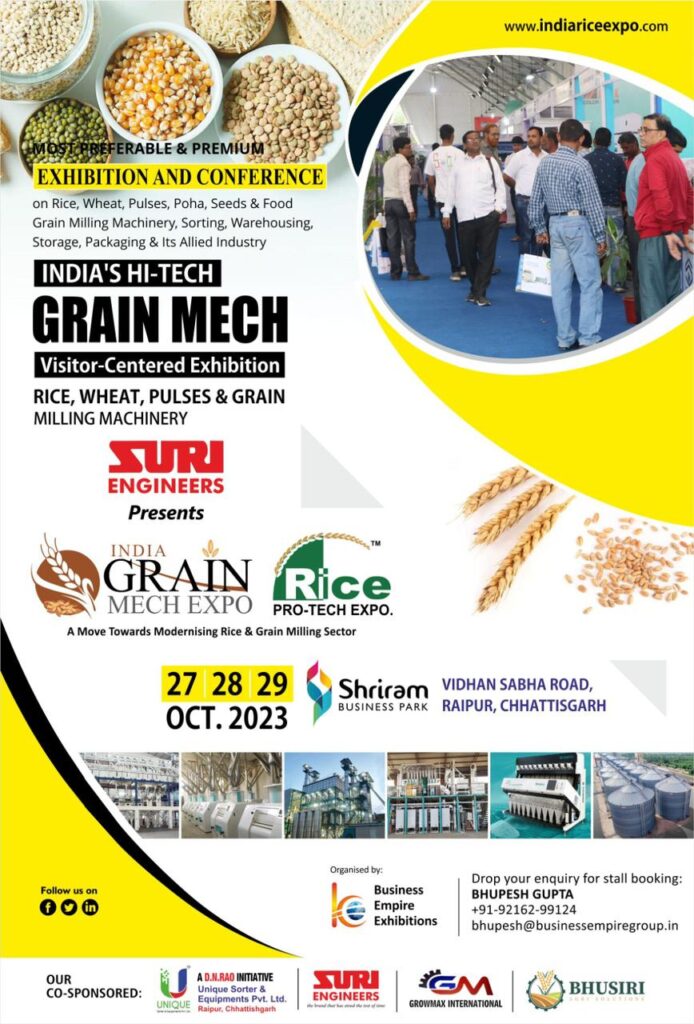 However, agronomists see lower rice production despite higher paddy acreage. This is ascribed to yield loss due to the uneven distribution of rainfall in the four-month southwest monsoon season. This may ultimately push up prices beginning the next season.
"While southern and central states report no impact on yields, in Uttar Pradesh and Bihar, patchy rainfall in August is estimated to have led to poor tillering which may have a marginal impact on yields," said Pushan Sharma, director – research, CRISIL Market Intelligence and Analytics.
"Considering the sowing and yield situation and market conditions, we expect paddy prices to remain elevated on-year," said Sharma.UP, Bihar, West Bengal and Jharkhand — key rice-producing states — received deficient rainfall throughout the June-September monsoon season.
Queries sent to the commerce and food & public distribution ministries remained unanswered at press time.
This article has been republished from The Livemint