Paddy procurement begins (Punjab): On day 1, govt buys 4,000 tonnes, private players lift 8,000 tonnes
By Anju Agnihotri Chaba
On the first day of procurement, the government purchased 4,000 tonnes of the 42,000 tonnes of paddy (non-Basmati) that arrived in Punjab's different grain markets. Private players purchased an additional 8,000 tonnes.
While procurement officially began on Sunday, farmers had started bringing their crop for the past few days.
Farmers had previously demanded an earlier procurement due to the maturing of short paddy varieties by the third week of September. The official start date for paddy procurement has traditionally been October 1, except for a couple of exceptions. In 2020-21, the date was advanced to September 25, and in 2021-22, it began on October 3.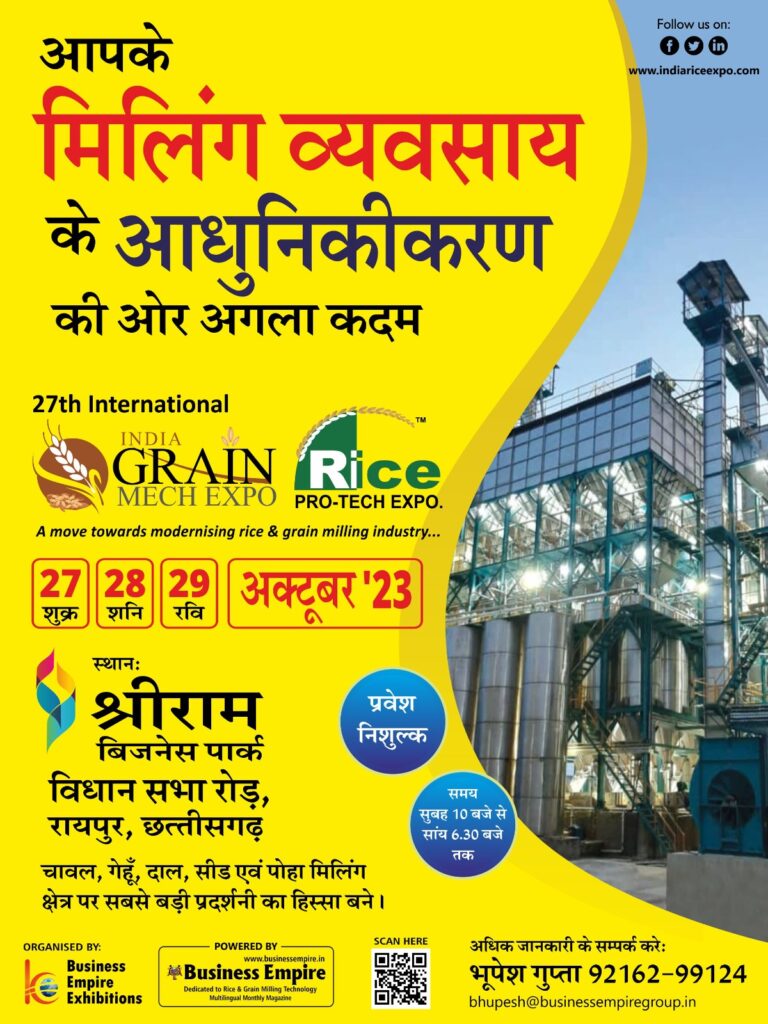 This year, the Punjab government has notified 1,854 procurement centers, and like previous years, no temporary yards, including rice mills, have been notified for this paddy procurement season. While paddy arrivals began in 222 mandis across 18 districts of the state, mandis in Pathankot, Barnala, Muktsar Sahib, Moga, and Bathinda didn't receive the crop at the time of filing this report. The minimum support price (MSP) for paddy is Rs 2203 per quintal, however, farmers received a maximum of Rs 2406 per quintal and a minimum of Rs 2060 per quintal, depending on the grain's quality.
Meanwhile, Patiala district witnessed the highest arrival at 9,779 tonnes, followed by Mohali with 5,392 tonnes, Gurdaspur with 4,565 tonnes, Ludhiana with 3,881 tonnes, Fatehgarh Sahib with 3,331 tonnes, Jalandhar with 2,996 tonnes, Kapurthala with 2,796 tonnes, and Amritsar with 1,958 tonnes. Remaining districts received below 1,000 tonnes.
Of the 4,000 tonnes purchased by the government, Pungrain, the state government procurement agency, procured the maximum of 2,700 tonnes.
Punjab's mandis received 2.33 lakh tonnes of Basmati crop (araromatic, long grain rice), which has been purchased by private players only. Basmati arrivals began in early September and continued for 3-4 months as many farmers brought it to the mandis immediately after harvesting but some keep brining as per the rate in the market. Last year, by this date, 2.91 lakh tonnes of Basmati had arrived in the mandis, and this year has seen a 20% reduction in Basmati arrivals.
Farmers are fetching a maximum of Rs. 3875 per quintal and a minimum of Rs. 2200 per quintal for their Basmati crop. Of the total Basmati arrival, 1.33 lakh tonnes arrived in the Amritsar mandis alone, primarily because Pusa 1509 is grown on a large scale in the Amritsar area, and it matures early. Additionally, Patiala and Gurdaspur mandis recorded 28,466 tonnes and 26,200 tonnes of Basmati arrival, respectively.
Tarn Taran, Ludhiana, and Sangrur also recorded 19,708 tonnes, 12,198 tonnes, and 8,192 tonnes of Basmati arrival. Seven districts, including Pathankot, Hoshiarpur, Jalandhar, Nawanshahr, Moga, Mohali, and Rupnagar, had no Basmati arrivals, while the remaining 10 districts received 15 tonnes to 1237 tonnes of Basmati crop by this date.
Last year, a total of 23.32 lakh tonnes of Basmati had arrived in the state's mandis.
This article has been republished from The Indian Express