Punjab:Rice millers' assns press for pending demands
Three major associations of rice millers today held a joint meeting here in which they decided to join forces to fight for their demands together.Addressing the press, Tarsem Saini of the Punjab Rice Millers Association, Gian Chand Bhardwaj of the Rice Millers Association Punjab and Bharat Bhushan Minta of the Punjab Rice Industry Association announced that the rice millers' strike would continue.
The leaders said they would hold a meeting in Ludhiana on October 13 to decide on a further course of action. They said that the rice millers would not give gunny bags to the procurement agencies to fill procured paddy, as 50% of the gunny bags are supplied by them. They urged the state government to broach their concerns with the Union Government, as due to the strike, procurement agencies will face a shortage of gunny bags, which may lead to a law-and-order issue and financial loss to the state exchequer.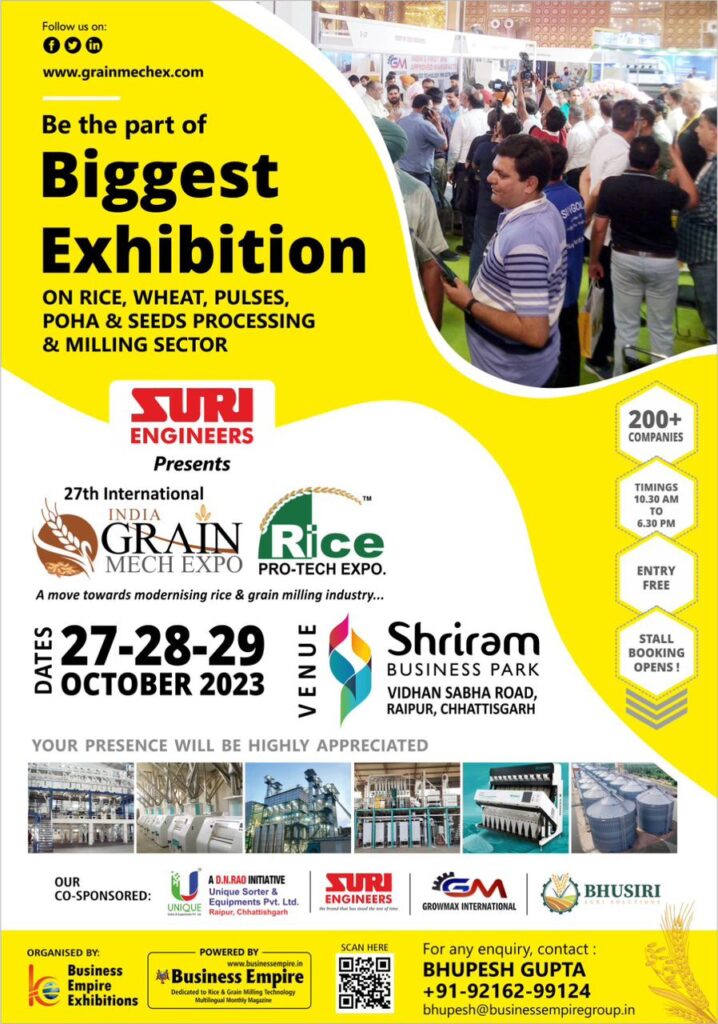 If rice is not delivered in time, the state government will have to pay interest on the CC limit availed for the procurement of paddy.They demanded that the manufacturer of fortified rice be held responsible if the rice is rejected, not the millers.
This article has been republished from The Tribune