India allows export of 95,000 tonnes of non-basmati rice to Nepal
The Indian government has permitted the export of 95,000 tonnes of non-basmati white rice to Nepal, partially relaxing the export curbs imposed in July.
India's Director General of Foreign Trade issued the notification to this effect on Wednesday.
The quota privilege has been granted to Nepal including Cameroon, Cote D' Ivore, Guinea, Malaysia, Philippines and Seychelles. The export will be permitted through National Cooperative Exports Limited of India, according to the notification.
India has permitted exports of 1.03 million tonnes of non-basmati white rice to these seven countries.
The quantity notified for Nepal is 95,000 tonnes, Cameroon (190,000 tonnes), Cote D' Ivore (142,000 tonnes), Guinea (142,000 tonnes), Malaysia (170,000 tonnes), Philippines (295,000 tonnes), and Seychelles (800 tonnes).
India imposed a ban on the export of non-basmati rice on July 20 after considering its own needs.
On August 25, a month after the export ban on non-basmati rice, India slapped a 20 percent export duty on parboiled rice.
Following the ban, Nepal's Ministry of Industry, Commerce and Supplies formally asked the Indian government for export quotas of 1 million tonnes of paddy, 100,000 tonnes of rice and 50,000 tonnes of sugar in the first week of August.
Nepal government, however, said they have not received the letter formally.
"We have not received any official information from India regarding the export quota of rice to Nepal," said an official at the Ministry of Industry, Commerce and Supplies on a condition of anonymity. "As our new paddy will start arriving in the market within a few weeks, we do not need rice for now," said the official.
Nepal requires 4 million tonnes of rice annually to feed its population, and the deficit is made up by imports from India. Nepal has been importing rice and paddy from India in large quantities for the past decade.
Nepal is heavily dependent on imported food, mostly from India.
In the 2021-22 Indian fiscal year, which starts on April 1 and ends on March 31, Nepal imported 1.4 million tonnes of rice—1.38 million tonnes of non-basmati and 19,000 tonnes of basmati rice—from India, the highest amount on record, according to an Indian government report.
In terms of value, rice imports came to $473.43 million or just over Rs60 billion.
Imports of basmati and non-basmati rice dropped sharply to 812,028 tonnes in 2022-23 as India strangled exports. The total value of the imports was $283.94 million or Rs37.48 billion.
The price of rice rose instantly in Nepal after India announced an export ban, though traders say that prices have started to decrease to some extent. Despite having adequate inventory, traders increased prices on the pretext of the ban, analysts said.
Within a week of the rice ban by India, prices in Nepal of all types of rice increased by Rs200 to Rs250 per 20-kg or 25-kg bag.
According to Indian media reports, rice smuggling from India to Nepal has surged to alarming levels since the southern neighbour banned exports of the staple grain.
According to the reports, villagers along the India-Nepal border in Maharajganj, a town in the Indian state of Uttar Pradesh, are mostly involved in smuggling rice into Nepal.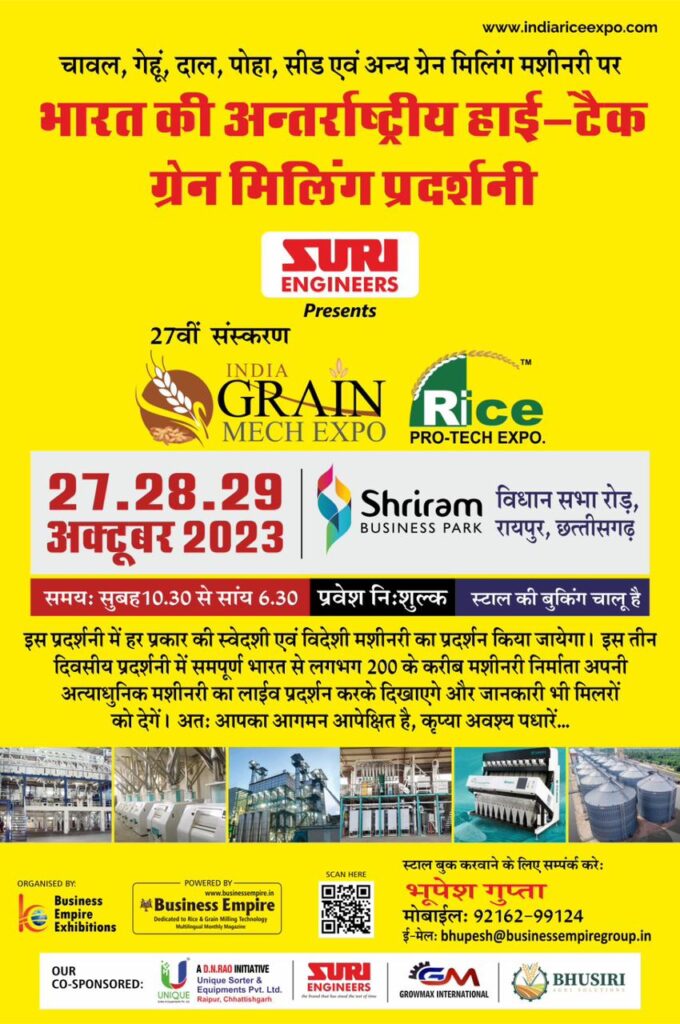 Young unemployed men, women and sometimes even the elderly act as carriers for local smugglers, delivering rice to warehouses across the border. The report said that smugglers are paid up to IRs300 for delivering a quintal of rice to warehouses set up by Nepali traders.
Most of them make multiple trips in a day to earn as much money as possible.
Over 111 tonnes of rice have been seized in the last four months.
Lakshminagar, Thoothibari, Nichlaul, Parsa Malik, Bargadwa, Bhagwanpur, Shyam Kat, Farenia, Hardi Dali and Khanuva are some of the villages from where it is very easy to slip into Nepal with contraband rice, said the reports citing police sources.
As India nears crucial elections, its government has stepped up export curbs to stabilise local prices. India has placed controls on sugar, wheat and rice shipments.
India, the world's largest rice exporter, said it was imposing a ban on the export of non-basmati white rice to keep its food reserve intact amid the threat of El Niño disruptions.
India accounts for more than 40 percent of the world's rice exports, and low inventories with other exporters mean any cut in shipments could inflate food prices already driven up by Russia's invasion of Ukraine last year and erratic weather.
This article has been republished from The Kathmandu Post.